Matsushita MKE
From Vogons Wiki
Matsushita MKE is Panasonic/Matsushita's proprietary CD-ROM interface, found on early Creative Labs sound cards.
It allows the connection of up to four CD drives per bus, with each drive's ID set by jumpers on the drive. It uses 40-pin straight-through cables, so common IDE cables can be used successfully (although typically these only have connectors for up to two drives.)
The interface was designed my Matsushita-Kotobuki Electronics (MKE) Industries, for which it was named after.
Drivers
CDMKE.SYS must be loaded in CONFIG.SYS to provide the low-level CD driver. MSCDEX.EXE is then loaded as normal to provide a drive letter for the CD.
This driver can be found under these names:
56X_DOS.EXE (Vogonsdrivers) - v4.12
CR563.ZIP - CR-563-B driver (SBCD.SYS)
CR562.ZIP - apparently an older driver for a dedicated interface board, but also for an SBPro/SB16 (CDMKE41.SYS, version 4.01)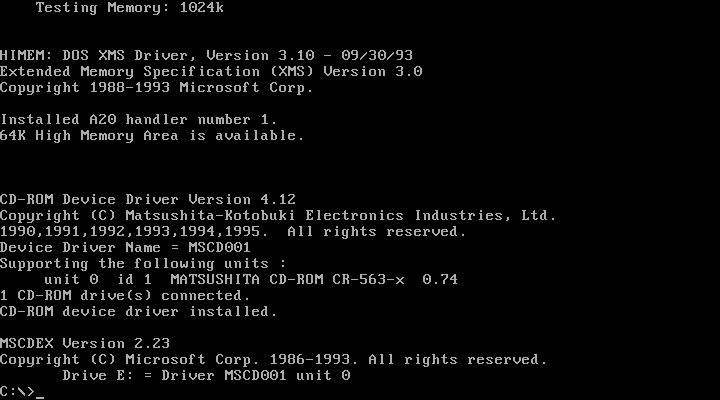 Controllers
These devices provide a Matsushita MKE interface.